This blog will focus on the mission and career paths with the National Security Agency (NSA). The audience for this blog are college students majoring in any field who are specifically interested in a career with the NSA. The NSA hires diverse candidates from all majors, backgrounds, and educational experience to carry out its mission.
NSA was established on November 4, 1952 by President Truman in the post-war era. The Central Security Service (CSS) also does codemaking and codebreaking work along with the NSA. The one difference between the NSA and CSS is that CSS is composed of the armed forces which includes the Army, Navy, Air Force, Marine Corps, and Coast Guard. Members of the NSA and CSS work together to provide unified support to leaders, policy makers, and other intelligence organizations. Also, the director of the NSA also serves as the Chief of the Central Security Service (CSS). Admiral Michael S. Rogers serves as the Director of NSA and CSS.
The information and intelligence that NSA collects is sent to the Department of Defense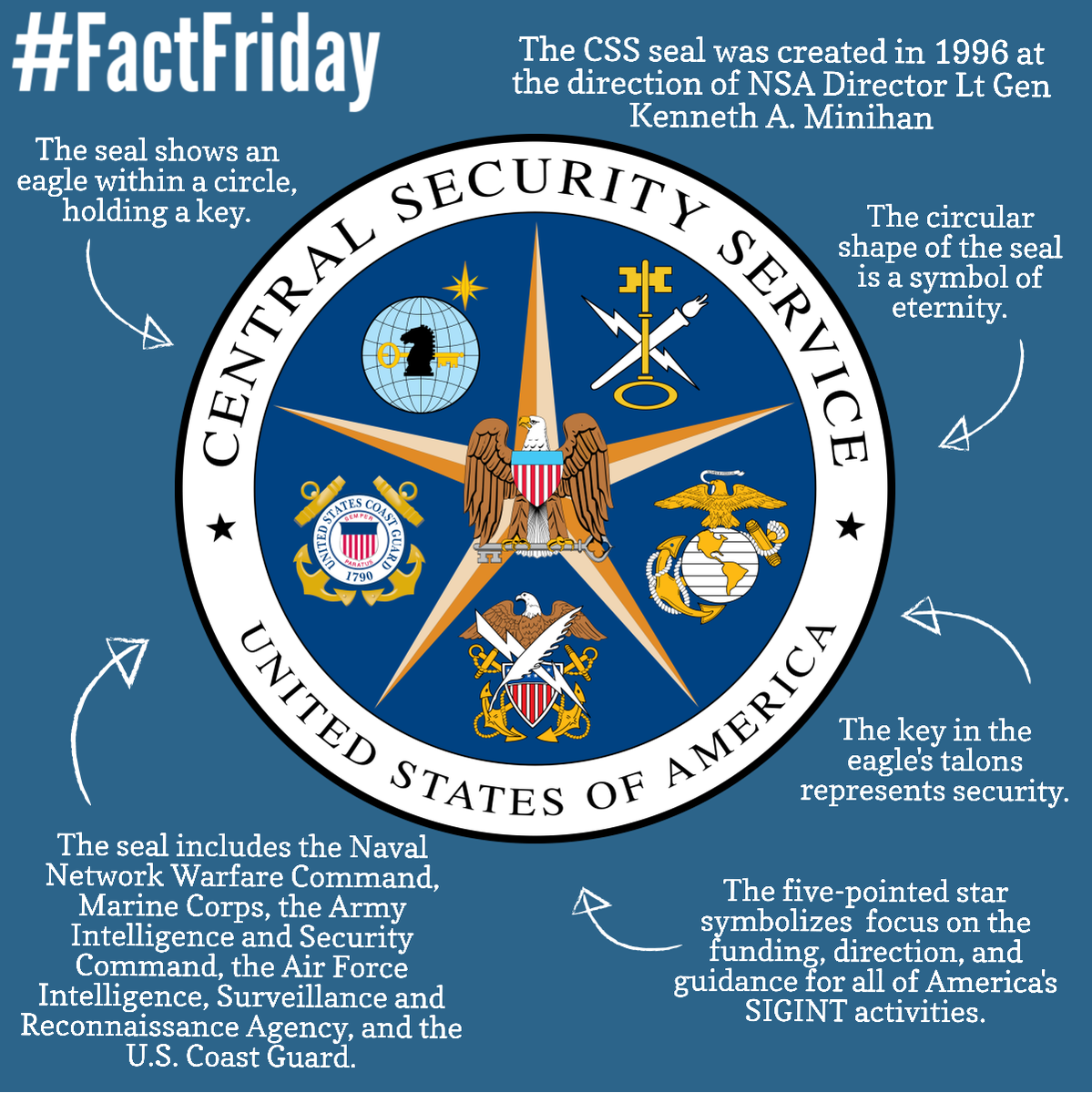 (DOD), intelligence organizations, and partners and allies of the agency. The two most important missions of the agency include Information Assurance and Signals Intelligence. The Information Assurance mission prevents foreign adversaries from getting access to classified national security information whereas the Signals Intelligence mission collects and disseminates information from foreign nationals to the Intelligence Community to help collect intelligence and support military operations. In addition, the agency uses Network Warfare mission to defeat terrorists at home and abroad.
NSA offers educational opportunities from K-12 to college internship opportunities. Here's a list of the programs that NSA offers:
Gifted and Talented STEM Program for High School     
High School Work Study Program
Stokes Educational Scholarship Program (NSA)
Cyber Operations Summer Intern Program    
Computer Science Intern Program (CSIP)
Cryptanalysis and Exploitation Services Summer Program (CES SP)
Signals Intelligence Collection (SIC) Program
Cyber Summer Program (CSP)
Data Center Management Intern Program
Director's Summer Program (DSP)
Human Resources (HR) Intern Program
Installation & Logistics (I&L) Intern Program
Intelligence Analysis Summer Program (Graduate)
Health Promotion & Wellness (OHESS) Intern Program
Security & Counterintelligence Summer Intern Program (SCSIP)
Summer Intern Program for Science and Technology (SIP/ST)
Summer Strategic Communications Intern Program (SSCIP)
Summer Language Program
Summer Intern Program for Information Assurance (SIP/IA)
Cooperative Education Program (NSA)
Information Assurance Scholarship Program (IASP)
Graduate Mathematics Program (GMP)
Industrial and Organizational Psychology Intern Program
Summer Program for Operations Research Technology (SPORT)
The National Physical Science Consortium (NPSC)
Law Clerk Summer Honors Intern Program
Intelligence Analysis Summer Program (Undergraduate)
Science, Mathematics and Research for Transformation (SMART
More details about each of the programs and the requirements can be found on the Intelligence Careers website. The agency offers exceptional opportunities in different fields and also has excellent employee benefits and career development programs. Students work side by side with NSA employee and get hands on experience through internships, scholarships, and co-op programs that the agency offers. It is extremely important that student start looking at the different internship opportunities that the agency offers and tailor their resume according to the position to have a higher chance of getting accepted. Students considering position with the agency should also understand the mission of the agency so they can tailor their statement of resume with the mission. This will strongly strengthen their application. Lastly, if students have any questions they should reach out to the specific program through email to get their questions answered. This will show that students are interested in the program and will leave a good impressions.
Students should consult the following websites when looking for careers and internships with the agency:
https://www.intelligencecareers.gov/icstudents.html?Agency=NSA
Sources:
https://www.intelligencecareers.gov/icstudents.html?Agency=NSA
https://www.nsa.gov/careers/