This blog will focus on issues facing law enforcement and significant challenges that police officers face every day. The audience for this blog are college students who are considering majoring in Criminal Justice or a career in law enforcement. It's important to understand the challenges that one will face during their careers in the future to mentally prepare and be ready to confront any challenges in a positive manner.
Police shootings in Ferguson, New York, Baltimore, Cleveland and many others across the nation have stirred up racial tensions and have caused deep national mis
trust by the public. One example of a shooting that sparked the entire nation is the Ferguson, Missouri shooting. Michael Brown, 18 year old unarmed black teenager, was shot and killed by Officer Darren Wilson on 9th August, 2014. The US Department of Justice and St. Louis grand jury dropped all charges against Officer Darren Wilson due to insufficient evidence.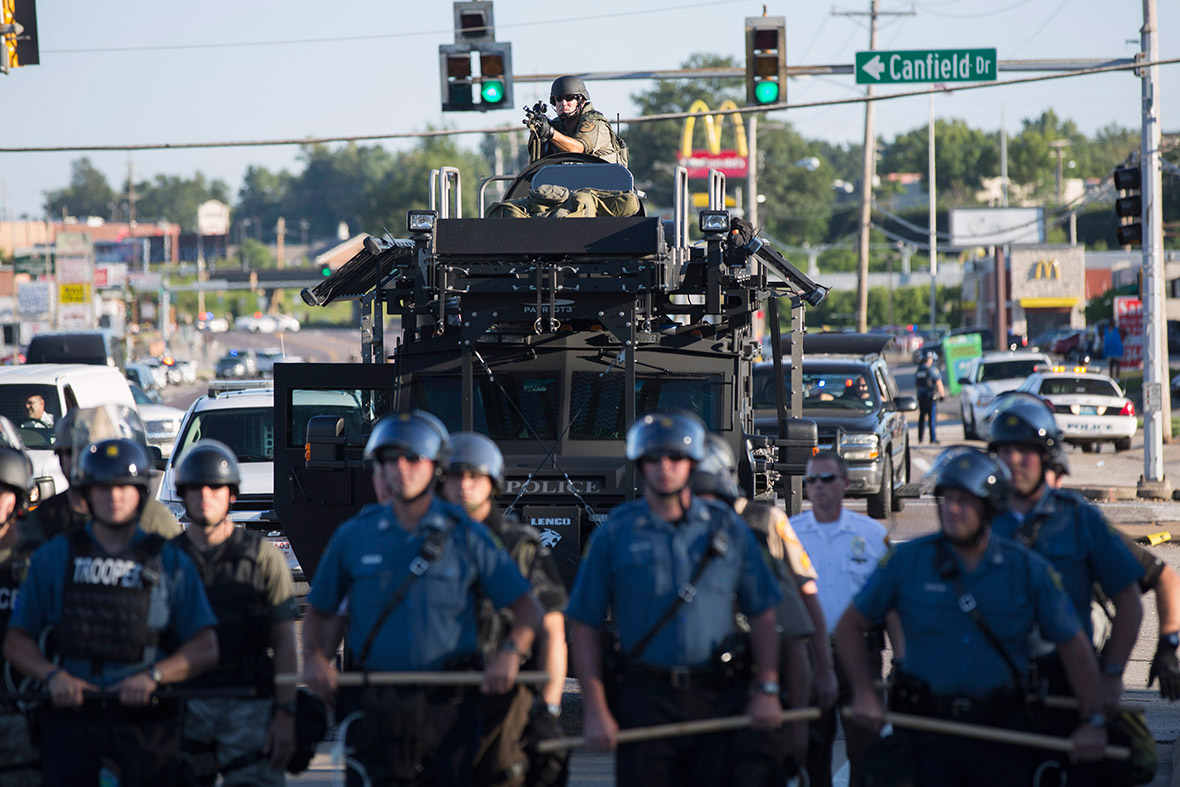 Afterwards, the city of Ferguson, Missouri became home to nationwide protests. Officer Wilson, 29 year old, starting receiving numerous death threats and has been living a very quiet life. Not only does Officer Wilson has to live a secluded life but he also had to resign from his job as a police officer. Also, other law enforcement agencies refused to hire him because of his high profile and consider him as a liability to their agency.
Authorities declared a state of Emergency in Ferguson causing the Missouri National Guard to come in and snipers were deployed on top of armored vehicles. A St. Louis police supervisor described the protests as something he had never seen in his 20 years of career. Officers were exhausted, pressured, and had to work over shifts during the protests to lessen the unrest. They had to work over 12 hour shifts, were away from their loved ones, and suffered verbal abuse from angry protesters. Some officers lost their personal information from hackers and others refused to put on their name badges to protect their identity. The protests in Ferguson is just one example that shows the difficult hurdles and backlash that law enforcement personnel have to face everyday. Officer Darren Wilson not only has to resign from his job due to the shooting but also has not been employed by any law enforcement agency due to the high profile case.
Despite that public has lost trust in the system and law enforcement personnel, officers across the nations put their lives on the line each day just to keep their communities safe. They work to serve and protect. Any profession will have a problem and law enforcement is no different. No system is designed to be perfect. Law enforcement officers have to deal with high levels of stress everyday on their daily job due to the number of people they interact with while at the same ensure that they get home safely to their loved ones. At the end of the day, every law enforcement swore an oath to protect and serve the public and their sole goal is to make their communities safe. Anybody who chooses to join law enforcement needs to fully understand the challenges I described they will face and need to be ready to confront those challenges in order to be successful.